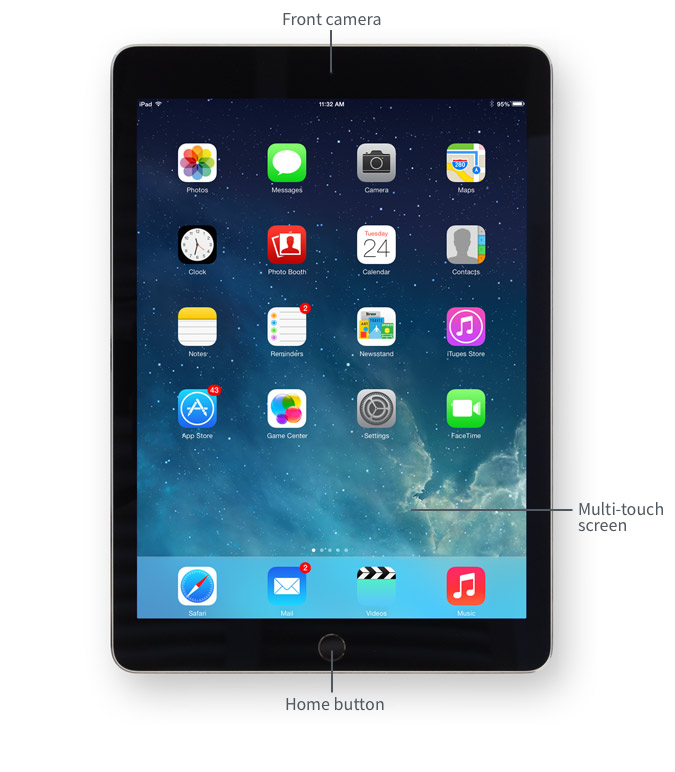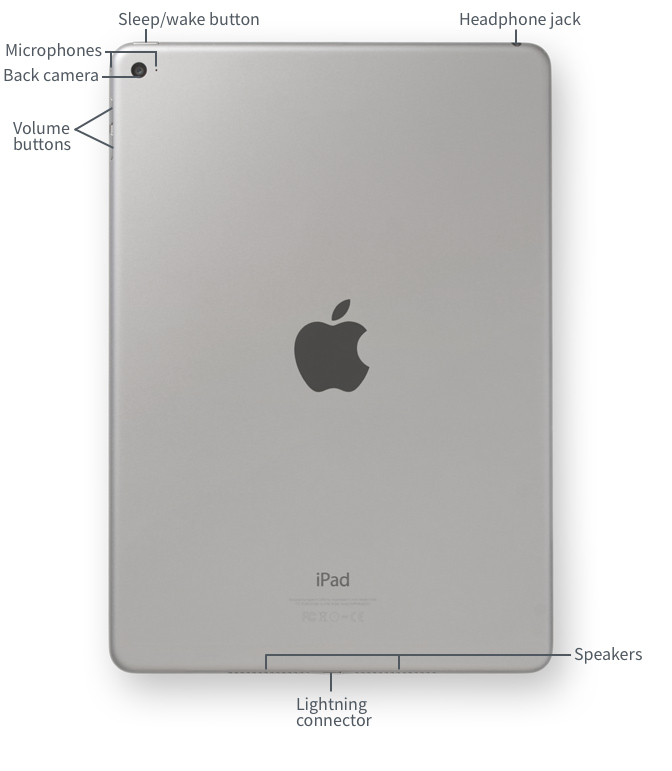 To sleep and wake the iPad:
When you're ready to use the iPad, you'll need to wake it by pressing either the Wake/Sleep button or the Home button. The Lock screen will appear. From here, there are two options for unlocking your iPad:

Passcode: You can unlock your iPad using the numeric passcode you chose when you first set up your iPad. Simply press the Home button again, then enter your passcode.
Touch ID: This is a feature that scans your fingerprint as a means of unlocking your iPad. After you've woken up your iPad, simply place your finger or thumb on the Home button and your iPad will unlock. For more information on setting up and using Touch ID, review our lesson on Security and General Settings.
When you're done using the iPad, press the Sleep/Wake button to put it in Sleep mode. This will turn off the screen and help to save battery life. The iPad will go to Sleep mode automatically if you don't use it for more than a few minutes.
To turn the iPad on and off:
Most of the time, you won't need to turn your iPad off—you can just use the Sleep/Wake button to keep your iPad in Sleep mode. But if you need to turn it off completely (for example, on an airplane), press and hold the Sleep/Wake button for several seconds, then slide to power off.
To turn the iPad on, press and hold the Sleep/Wake button until the Apple logo appears. It may take a few minutes to turn on completely.
Charging the battery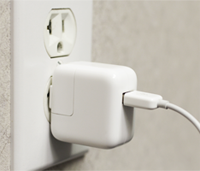 The battery on your device should last for about 10 hours of normal use. When it's low, you'll need to charge it. There are two ways to charge the battery:
Connect your iPad to your computer with the included USB cable. Just plug one end into the dock connector, then the other into any USB port.
Charge your iPad anywhere with the included power adapter. To use it, plug the adapter into a power outlet, then connect the iPad using the USB cable.